Welcome to St Aldhelms Orchestra
The Orchestra was formed over 30 years ago and rehearses weekly in the St Aldhelm Church in Branksome (Poole,Dorset UK). Written into its constitution is the aim to provide an opportunity for amateur musicians to play the standard orchestral repertoire, to develop musical ability, to enhance the skills of ensemble playing and to contribute to the local cultural amenities.
The name of the orchestra derives from our rehearsal venue, but we are non-denominational, and all orchestral musicians are welcome.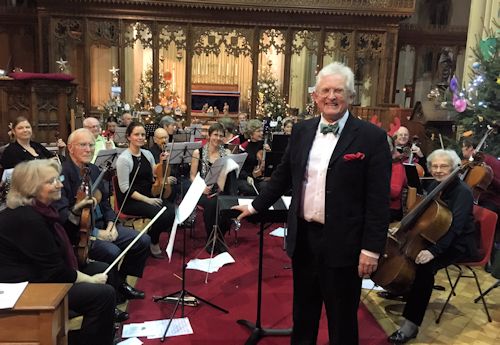 Christmas carols at St.Aldhelms 2016.